TA Admissions Information
Thank you for your interest in Tunica Academy. Finding the right school for your child is important. Tunica Academy understands the significance of this process and makes it a goal to assist you as prospective families make this decision. We strive to produce the necessary environment to help each individual develop intellectually, physically, morally and spiritually.
Tunica Academy admits students of any race, color, national and ethnic origin to all the rights, privileges, programs, and activities generally accorded or made available because of race, color, national and ethnic origin in administration of its educational policies, admissions policies, scholarship and loan programs, and athletic and other school-administered programs.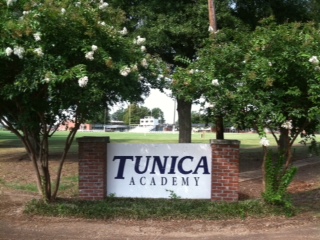 In an effort to simplify the registration process, we have included the admission application, tuition rates, and financial aid applications. Please contact us today for additional information or to schedule your appointment with our Headmaster and schedule a tour of the school. We welcome new students and parents to become part of our Tunica Academy family.

The Tunica Academy Board of Directors reserves the right to not admit any student if, in their sole opinion, the student will be a detriment to the school and/or its students and its environment.

Returning Student Admission To be admitted, the parent or legal guardian must complete the enrollment contract, fill out registration cards, and pay the registration fee and student accident insurance fee.

Transfer Student Admission The parents of transfer students must meet with the Headmaster prior to or at the time of registration. The school reserves the right to require students to be tested by Tunica Academy. New students must present a copy of their report card and academic records along with any other information that is pertinent to the placement of the student.

Elementary students may be placed at a lower grade level based on achievement tests. Tunica Academy will not accept transfer students dismissed from another school or students with an unacceptable behavior record.

Withdrawal

When a student withdraws from Tunica Academy, all tuition owed must be paid and all materials belonging to Tunica Academy must be returned before a student's record will be released to another school. Each parent should further consult the enrollment contract as to the parent's continuing financial obligation.